About Dr. Haug Optometry
We are a licensed provider of quality vision care products and personalized optometric services in Encinitas.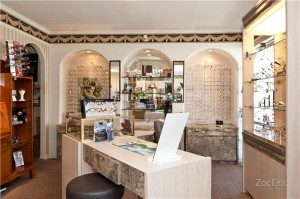 Since 1995, Dr. Haug Optometry has offered quality vision care products and personalized optometric services to our patients in Encinitas and the surrounding areas. Our experienced doctors and staff offer comprehensive vision examinations and are trained in the diagnosis and treatment of a wide array of eye diseases, conditions, and problems.
In our mission to provide the best eye care services possible, our doctors use only the most advanced, state-of-the-art diagnostic technology and eye care products available. We are committed to educating our patients and providing personalized eye care services to the people of Encinitas. At Haug Optometry, you will find eye care professionals who genuinely care about your health and are dedicated to providing exceptional personal service to everyone who walks through our door.
Schedule an appointment with an experienced eye care provider at our Encinitas optometrist office and give your vision the level of care and attention it deserves.
---
Dr. Haug Opomtetry is a member of Vision Source, a network of eye care professionals dedicated to being more focused, innovative, caring, and trusted. It is our goal to provide the gold standard in eye care for our patients. We are a supporter of San Diego Vision Source.